Outdoor locations such as stadiums, arenas can have the most demanding wireless requirements due to high client density. The T750 access point (AP), based on the latest Wi-Fi 6 standard, brings in multi-gigabit Wi-Fi to support the ever raising expectation for highest quality of service from the users. T750 is IP-67 rated to withstand the rigors of outdoor deployments.
The Ruckus T750 is our high-end dual-band, dual-concurrent Wi-Fi 6 AP that supports eight spatial streams (4x4:4 in 5GHz, 4x4:4 in 2.4GHz). The T750, with OFDMA and MU-MIMO capabilities, efficiently manages up to 1,024 client connections with increased capacity, improved coverage and performance in ultra-high dense environments. Furthermore, the 2.5 GbE ethernet ensures that the backhaul will not be a bottleneck for full use of available Wi-Fi capacity.
The T750 addresses the increasing client demands in public venues such as airports, convention centers, plazas, malls, and other dense urban environments. It is the perfect choice for data-intensive streaming multimedia applications like 4K video transmissions, while supporting latency sensitive voice and data applications with stringent quality-of-service requirements.
The T750 is also easy to manage through physical, virtual and cloud management options.
The T750 is also designed with a small form factor pluggable (SFP) fiber interface that enable seamless connectivity to a fiber backhaul. The T750 boasts a built-in GPS. Furthermore, 1GbE PoE output port can power a variety of devices like an IP-based camera or even another AP.
In addition, organizations are increasingly leveraging IoT-based sensors to serve their customers better. These sensors run on non-Wi-Fi wireless technologies such as Wi-Fi , BLE or Zigbee. Organizations need a unified platform to eliminate network silos. The Ruckus AP portfolio is equipped to solve these challenges.
The T750 has built-in IoT radios with onboard BLE and Zigbee capabilities. In addition, the T750 is a converged access point that allows customers to seamlessly integrate any new wireless technologies with pluggable IoT module.
The T750 when paired with the Ruckus Ultra-High-Density Technology Suite found only in the Ruckus Wi-Fi portfolio, dramatically improves network performance through a combination of patented wireless innovations and learning algorithms that includes:
Airtime Decongestion:Increases average network throughput in heavily congested environments
Transient Client management: Reduces interference traffic from unconnected Wi-Fi devices
BeamFlex+ Antennas: Extended coverage and optimized throughput with patented multi-directional antennas and radio patterns
Whether you are deploying ten or ten thousand APs, the T750 is also easy to manage through Ruckus' physical and virtual management options.
Benefits
Great Outdoor Wi-Fi
Experience high performance outdoor Wi-Fi 6 with IP-67 weather proofing and dual backhaul options with SFP and multi-gigabit 2.5 GbE ethernet port.
Connect More Devices Simultaneously
Improve device performance, by enabling more simultaneous device connections with built-in 8 spatial streams (dual-concurrent, 4x4:4 in 5GHz, 4x4:4 in 2.4GHz), MU-MIMO and OFDMA technology while enhancing non-Wi-Fi 6 client performance. Support for up to 1,024 clients.
High Density Performance
Provide exceptional end-user experience within high density public venues such as airports, amusement parks, stadiums, outdoor arenas, and other dense outdoor urban environments with the Ruckus Ultra-High-Density Technology Suite.
Converged Access Point
Allow customers to eliminate siloed networks and unify Wi-Fi and IoT wireless technologies into one single network by using built-in BLE and Zigbee, and also expand to any future wireless technologies through the pluggable IoT module.
Power Other Devices
Daisy chain and power other devices like an IP camera, or another AP directly from the 1 GbE PoE output port.
Multiple Management Options
Manage the T750 with on premise physical/ virtual appliances and control auto-provisioning for faster deployment and seamless firmware upgrades.
Enhanced Security
Reinforce security with WPA3, the latest Wi-Fi security standard and receive enhanced protection from man-in-the-middle attacks.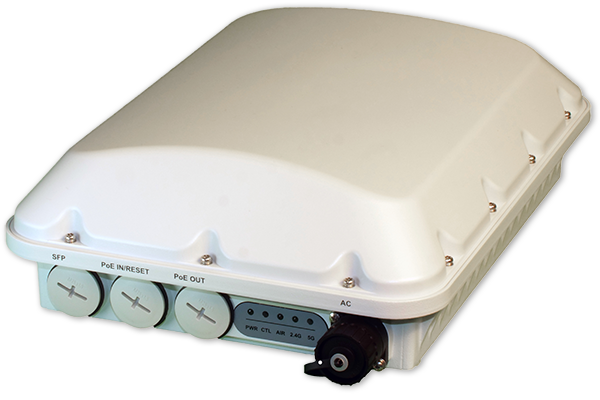 Access Point Antenna Pattern
Ruckus' BeamFlex+ adaptive antennas allow the T750 AP to dynamically choose among a host of antenna patterns (over 4,000 possible combinations) in real-time to establish the best possible connection with every device. This leads to:
Better Wi-Fi coverage
Reduced RF interference
Traditional omni-directional antennas, found in generic access points, oversaturate the environment by needlessly radiating RF signals in all directions. In contrast, the Ruckus BeamFlex+ adaptive antenna directs the radio signals per-device on a packet by-packet basis to optimize Wi-Fi coverage and capacity in real-time to support high device density environments. BeamFlex+ operates without the need for device feedback and hence can benefit even devices using legacy standards.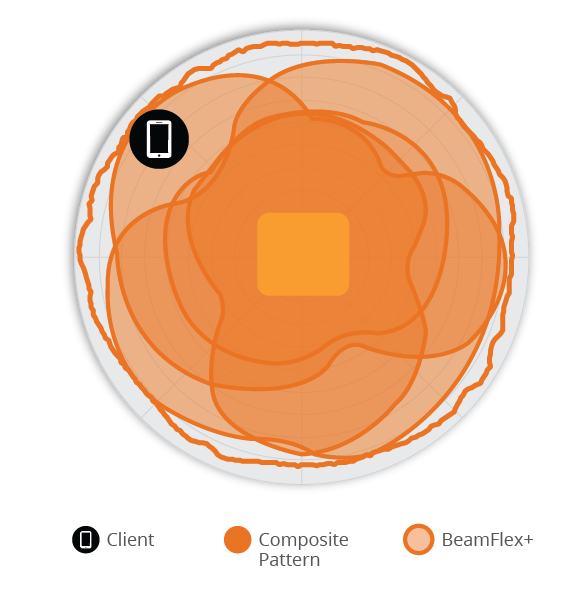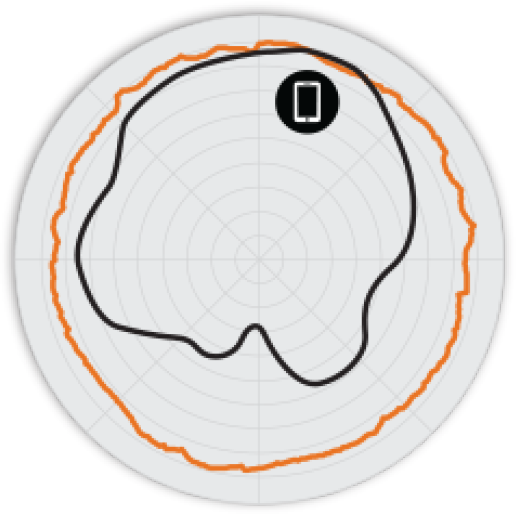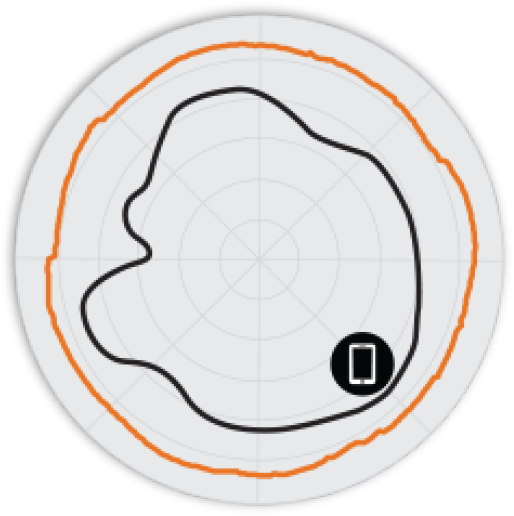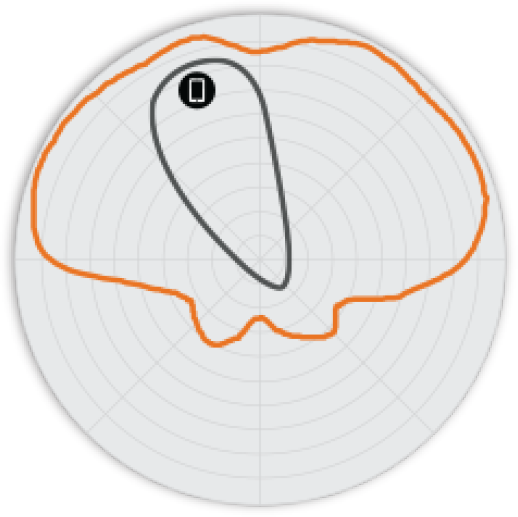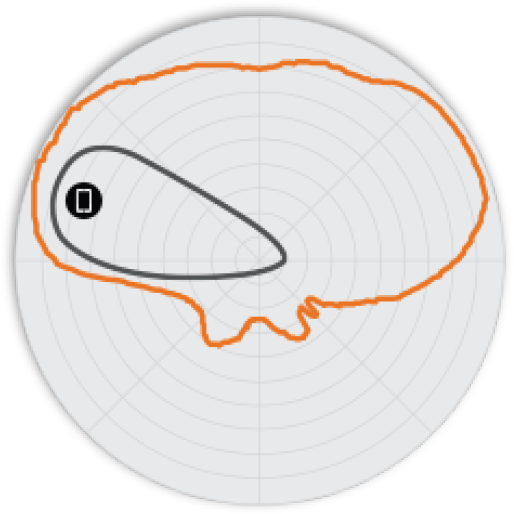 Note: The outer trace represents the composite RF footprint of all possible BeamFlex+ antenna patterns, while the inner trace represents one BeamFlex+ antenna pattern within the composite outer trace.
WI-FI
Wi-Fi Standards
Supported Rates

802.11ax: 4 to 2400 Mbps
802.11ac: 6.5 to 1732 Mbps
802.11n: 6.5 to 600 Mbps
802.11a/g: 6 to 54 Mbps
802.11b: 1 to 11 Mbps

Supported Channels

2.4GHz: 1-13
5GHz: 36-64, 100-144, 149-165

MIMO
Spatial Streams

4 for both SU-MIMO & MU-MIMO

Radio Chains and Streams
Channelization
Security

WPA-PSK, WPA-TKIP, WPA2 AES, WPA3, 802.11i, Dynamic PSK, OWE
WIPS/WIDS

Other Wi-Fi Features

WMM, Power Save, Tx Beamforming, LDPC, STBC, 802.11r/k/v
Hotspot
Hotspot 2.0
Captive Portal
WISPr
RF
Antenna Type

BeamFlex+ adaptive antennas with polarization diversity
Adaptive antenna that provides 4,000+ unique antenna patterns per band

Antenna Gain (max)
Peak Transmit Power (Tx port/chain + Combining gain)

2.4GHz: 26dBm
5GHz: 28dBm

Frequency Bands

ISM (2.4-2.484GHz)
U-NII-1 (5.15-5.25GHz)
U-NII-2A (5.25-5.35GHz)
U-NII-2C (5.47-5.725GHz)
U-NII-3 (5.725-5.85GHz)
PERFORMANCE AND CAPACITY
Peak PHY Rates

2.4 GHz: 1148 Mbps
5 GHz: 2400 Mbps

Client Capacity

Up to 1024 clients per AP
RUCKUS AND RADIO MANAGEMENT
Antenna Optimization

BeamFlex+
Polarization Diversity with Maximal Ratio Combining (PD-MRC)

Wi-Fi Channel Management

ChannelFly dynamic channel technology
NETWORKING

| | |
| --- | --- |
| Mesh | SmartMesh™ wireless meshing technology. Self-healing Mesh |
OTHER RADIO TECHNOLOGIES

| | |
| --- | --- |
| GPS | |
PHYSICAL INTERFACES
Ethernet

1x 2.g Gbps, 1 x 10/100/1000 Mbps ports, RJ-45
LACP

Fiber
USB

1 USB 2.0 port, Type A (On Omni SKU only)
PHYSICAL CHARACTERISTICS
Physical Size

31.7cm (L), 24.1cm (W), 9.6cm (H)
12.5in (L) x 9.5in (W) x 3.8in (H)

Weight
Mounting
Operating Temperature

-40°C (-40°F) to 65°C (145°F)

Operating Humidity

Up to 95%, non-condensing

Wind Survivabiity