The RUCKUS® P300 is an outdoor point-to-point and point-to-multpoint bridge that unleashes the promise of 5GHz 802.11ac, delivering unparalleled backhaul throughput of over 500Mbps which opens opportunities to new business models, bridging remote locations and providing broadband services to locations not reachable previously, in an affordable way.
Designed for harsh outdoor conditions, the P300 is perfect for service providers looking to easily extend branded broadband services, backhaul small cell networks, offload data traffic from small cell networks, deploy multimedia hotspots, or offer wireless broadband services where fixed line access is limited.
The P300 is also ideal for hotels, schools, warehouses and other enterprises looking to extend managed wireless LANs (WLANs) across remote buildings and where Ethernet cabling is not possible.
Auto-pairing of wireless bridges, in addition to flexible mounting options, forgiving antenna pattern, and an easy-to-use aiming software, allows installers to deploy and optimize a wireless link in a short time, significantly increasing productivity and reducing deployment costs.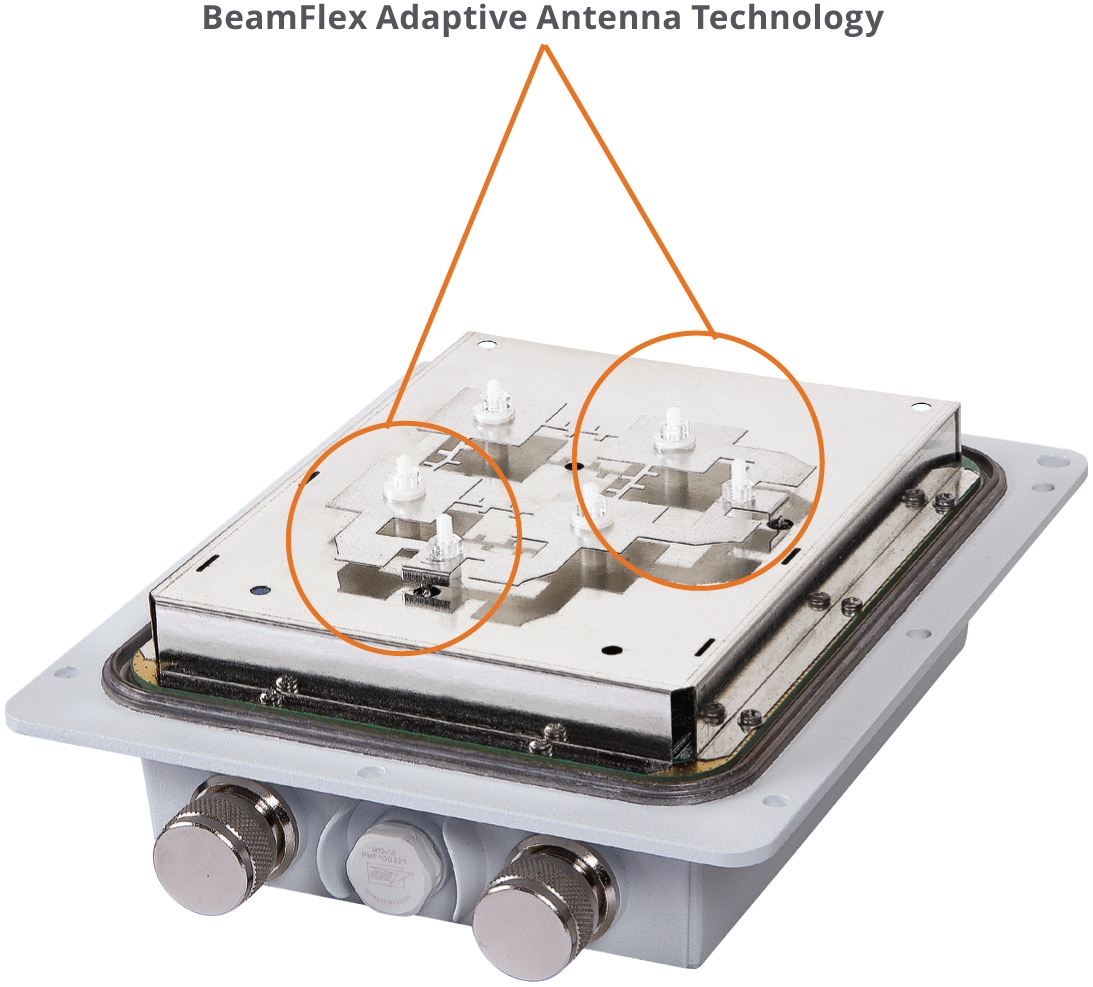 Benefits
Wire-Like Throughput Over

the Air
Based on the 802.11ac standard, the P300 supports RF data rates of up to 867 Mbps. With RUCKUS' purpose-built directional antenna, the P300 supports throughputs up to 500 Mbps and offers performance up to 100 Mbps at 8 km (LoS).*
* When used with optional external antenna
Easy Installation and Pairing
RUCKUS® P300 enables installers to deploy wireless bridges effortlessly. Lightweight and designed with simple and flexible mounting options.
Simple Positioning and Aiming
Precision aiming and optimized performance with 30-degree beamwidth antenna and sophisticated LED-based aiming software. P300 proactively finds and selects the best performing channel automatically using RUCKUS' patented ChannelFly® channel selection algorithms.
Secure and Scalable
The wireless bridge link is AES secure and can scale to support multiple networks segmented by VLANs.
10x Scalability with Wireless Multi-Node Bridging
Each root bridge is capable of supporting up to 10 receiving bridges.
Unmatched ROI
The wireless link offers much higher data throughput rates than T1/E1 or xDSL lines at only a fraction of the fixed line installation cost and without the recurring leased line cost. The P300 is also an ideal option for backhauling small cell cellular networks.
Environmentally-Friendly Design
The internal dual polarized antenna not only does away the need for installing an external antenna, further simplifying the installation procedure, but also offers an aesthetically pleasing look and feel.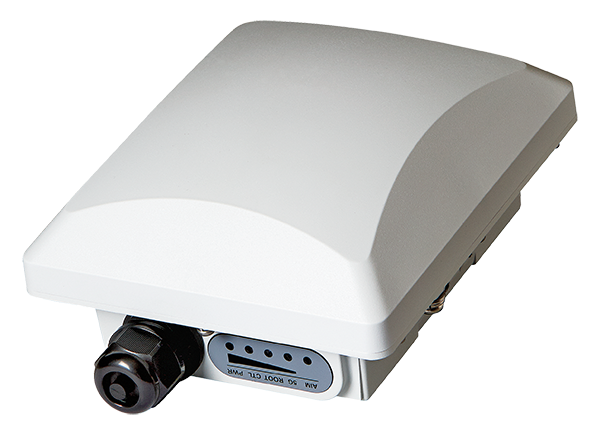 WI-FI
Wi-Fi Standards

IEEE 802.11a/n/ac
5GHz operation

Supported Rates

802.11ac: 6.5 to 1167Mbps (MCS0 to MCS9, NSS = 1 to 2 for VHT20/40/80)
802.11n: 6.5 Mbps to 600Mbps (MCS0 to MCS15)
802.11a: 54, 48, 36, 24, 18, 12, 9, 6Mbps

Modulation
Radio Chains
Spatial Streams
Radio Chains and Streams
RF Power Output
Channelization
Frequency Band

IEEE 802.11ac: 5.15 – 5.875GHz

Security
Certifications

1

U.S., Europe, Argentina, Australia, Brazil, Canada, Chile, China, Colombia, Costa Rica, Hong Kong, India, Indonesia, Israel, Japan, Korea, Malaysia, Mexico, Peru, Philippines, Russia, Saudi Arabia, Singapore, South Africa, and Taiwan
WEEE/RoHS compliance
RF

| | |
| --- | --- |
| Maximum EIRP | |
| Physical Antenna Gain | |
| Minimum RX Sensitivity | |
PERFORMANCE AND CAPACITY
Peak PHY Rates

Up to 500Mbps
Up to 250Mbps at 2.6 km/1.6 mi

Up to 100Mbps at 8 km/5 mi

3

Maximum Link Distance

4

Point-to-Multipoint

30 degrees of coverage from the one root bridge with internal antenna to many receiving bridges
120 degrees of coverage when used with optional external antenna

Client Capacity
MANAGEMENT
Configuration

Web User Interface (HTTP/S)
CLI (Telnet/SSH), SNMP v1, 2, 3
PHYSICAL CHARACTERISTICS
Power

802.3af Power over Ethernet

Physical Size

18 cm (L), 15 cm (W), 8.6 cm (H)
7" (L), 5.9" (W), 3.4" (H)

Weight

5.5 lbs (2.5kg) with adj bracket
2.1 lbs (1kg) without adj bracket

Ethernet Ports

1 port, auto MDX, auto-sensing 10/100/1000 Mbps, RJ-45
Power over Ethernet (802.3af)

Antenna

14 dBi internal directional antenna
30 degree 3dB beamwidth
Two external N-Type antenna connectors

Lock Options

Pad-Eye for locking devices

Environmental Conditions
Operating Temperature

-40°C to 65°C (-40°F to 149°F)

Power Draw

Quiescent 6.5W
Typical 7.5W
Peak 11W
ORDERING INFORMATION
P300 802.11ac 5GHz Outdoor Wireless Bridge

901-P300-XX02

P300, Pre-Provisioned Pair, outdoor 802.11ac 2X2:2 bridge, 5GHz internal antenna, optional antenna support, one ethernet port, PoE input, includes mounting brackets and one year warranty. Does not include PoE injector, power adapters, optional external anteannas or optional external RF cables
901-P300-XX01
P300, single unit, outdoor 802.11ac 2X2:2 bridge, 5GHz internal antenna, optional antenna support, one ethernet port, PoE input, includes mounting brackets and one year warranty. Does not include PoE injector, power adapters, optional external anteannas or optional external RF cables
OPTIONAL ACCESSORIES

| | |
| --- | --- |
| 902-0162-XXYY | PoE injector (24W) (Sold in quantities of 1, 10 or 100) |
| 902-0125-0000 | Secure articulating mounting bracket |
| 911-2101-DP01 | 5 GHz dual polarized high gain 21dBi directional antenna |
| 911-2401-DP01 | 5 GHz dual polarized high gain 24dBi directional antenna |
| 911-1212-DP01 | 5 GHz directional antenna, dual-polarized 12.5dBi gain and 120 degrees 3dBm beamwidth |
PLEASE NOTE: When ordering, you must specify the destination region by indicating -US, -WW
For access points, -Z2 applies to the following countries: Algeria, Egypt, Israel, Morocco, Tunisia, and Vietnam
1For current certification status please see price list.
2Throughputs and range may vary depending upon regulatory restrictions, operating band, channel width and interference environment.
3When used with 24 dBi external antennas.
4When used with internal directional antenna.